This article will guide you through how to add funeral expenses to your case
Adding the Funeral Expense
Locate the case you wish to add funeral expenses to - How do I find a case I'm working on?
Either click Funeral expenses on the asset ribbon, then click Go to Expenses


Or click Expenses on the left hand menu




Click Add expense





Click Yes under Is this a funeral related expense? *and choose the type of funeral expense: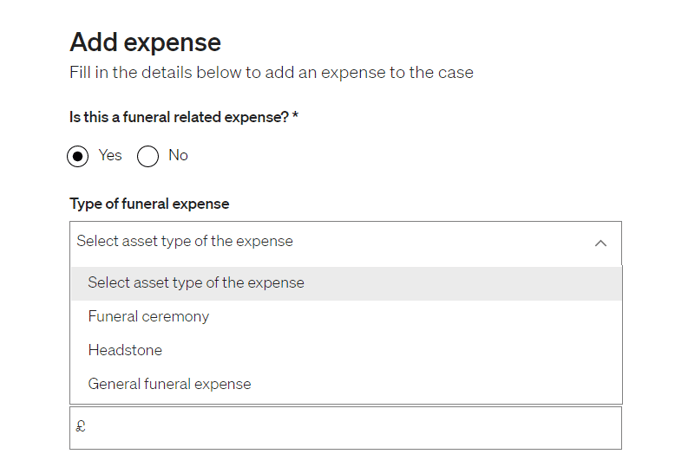 Add more details about the expense:


Description
Full expense value
Date incurred
Supplier name
Whether the expense was paid by a third party
Any other useful notes about the expense (optional)

Click Add expense to add the expense to your case
💁‍♂️ Funeral expenses will be pulled through to the relevant fields within IHT and Court forms
🙌 When settling funeral expenses, you have flexibility to record which account the expense was paid from, including the deceased's bank accounts, the client cash account or even via a prepaid funeral plan
Settling expenses
If the funeral expenses have already been settled, you can record which account the expense was paid from. Alternatively if they have yet to be paid you can leave this section blank and update these details later: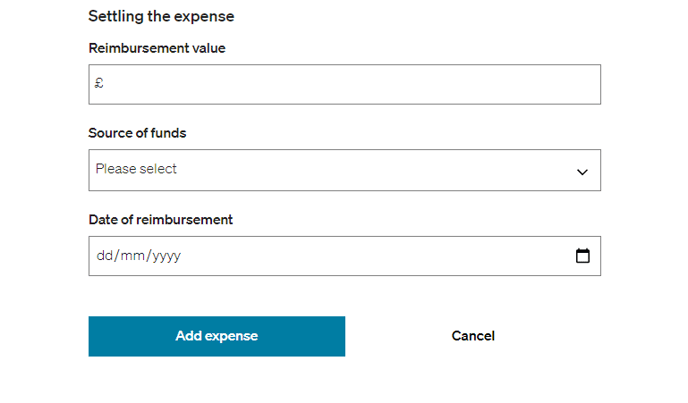 If the funeral expenses were paid by a third party, you can select from the people already added to your case from the Recipient of the funds dropdown menu to show an audit trail of the funeral expense value being reimbursed from the estate.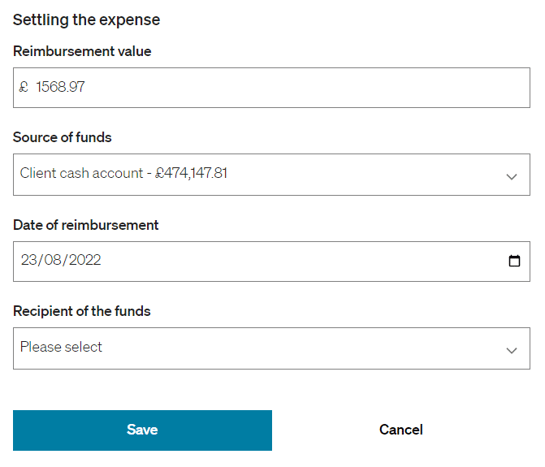 💁‍♂️ If the person who paid the funeral expenses doesn't appear in the recipient of the funds menu when reimbursing an expense, simply add them in the People & beneficiaries section of your case as a Creditor
👷 Our team are regularly making improvements and adding new features. Some things may have changed since this guide was written as functionality gets even more fabulous. If you need further assistance, please contact the Customer Success team who are always happy to help.
🖥️ Chat to us through the knowledge base - click the chat icon in the bottom right corner of this page
☎️ Call us on 020 8152 2902
✉️ Email us on support@legal.exizent.com